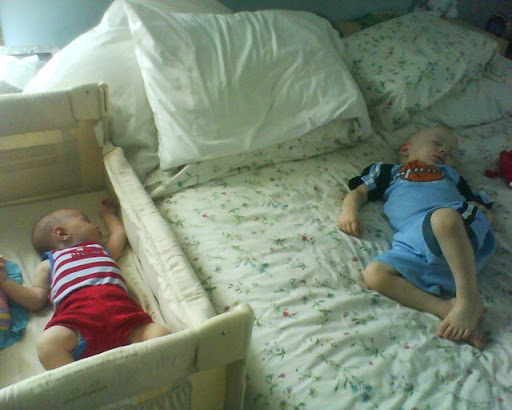 GeoTagged, [N40.65330, E74.39939]
It has been an uneventful day. Thank heaven for that! I walked to the doctor's office for me, then to CVS and the comix book store. Hung out at home until a quick trip to school to pick up a sousaphone. Now I have a few hours before marching band rehearsal.
The Boy has been very cute today. He told The Wife when he had pooped, which is a tiny step towards potty training. That's about it.
My wife was chatting with someone from Horizon about some insurance stuff, and the lady with whom she was speaking also had a child who had a Wilms Tumor! Turns out that the child - who was on similar medicines but more serious dosages - would occasionally vomit just like The Boy. She wouldn't feel sick before or after, and there was rarely warning (the girl was 6 so was verbal, unlike The Boy). It just happened. So, I feel a little better.